February 9th, 2009 Posted in |
No Comments »
The following events are Grace Communion International sponsored women's retreats or conferences (except where noted). Please pray that God will guide, bless and protect those organizing and attending these events. If you'd like yours posted here, please e-mail me at tammy.tkach@gci.org.
October 6-8, 2017 Sister Circle Girlfriends Getaway Weekend, Charleston South Carolina.
This year's theme is "Woman Arise!" Leslie K. Howard and the event team are prayerfully and purposefully planning a conference where you will be immersed in the Word while enjoying fun and fellowship with women from all over the United States. Christian Recording Artist, Keysha Monet Taylor, is returning this year to lead Praise and Worship! We have three South Carolina Warriors of the Word who will sow into your spirit: Rose Hamrick, Niki Krauss and Dawn Smith Jordan. Christian Comedian Sherre Bishop will tickle your funny-bone while intertwining humor with the Word, and of course your host, Author/Speaker Leslie K. Howard will speak too. Registration is just $80. Get details at lesliehowardministries.com. Register at scggw.eventzilla.net.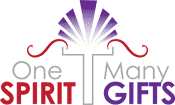 October 20-22, 2017, Cullman, Alabama women's retreat at the St. Bernard Retreat Center. For more information, email Ruth Miller at ruth.miller@gci.org or call her at (205) 540-1515. I attend (and speak at) this retreat every year. It's a blast with the girlfriends!
More details: Cullman2017.